In the wee hours of Nov. 6, 2021, a Saturday morning, House lawmakers passed a sprawling, ambitious piece of legislation which marked a turning point in the history of passenger rail in the United States. The Investment in Infrastructure and Jobs Act, which President Joseph R. Biden signed into law later that month to create the Bipartisan Infrastructure Law, allocated at least $66 billion to invest in American passenger rail, a truly historic sum.
With the passage of BIL, Amtrak went from starvation rations to a healthy funding ecosystem almost overnight. Amtrak will need to ramp up its capacity to efficiently manage upgrades to tracks, signaling systems, bridges, tunnels, and train stations. It must also manage a generational procurement process to renew its aging fleet of railcars. States which have never been able to seriously contemplate passenger-rail investment will now have their chance to propose new routes and corridors, and to get Federal help to make them reality.
The race is on to envision new services, and the new law provides a framework to use investment in those plans for providing benefits to rural communities, enhancing "regional equity and geographic diversity," serving underserved, low-income communities, or areas of "persistent poverty."
This rapid buildup will demand much of an industry which hasn't had to think hard about passenger rail for decades. The Federal Railroad Administration, Amtrak, States, groups of States, entities implementing interstate compacts, regional passenger rail authorities, regional planning organizations, political subdivisions of a State, federally recognized Indian Tribes all need to develop the know-how – today – to invest ten-plus billion dollars every year for the next few years competently and quickly.
We at Rail Passengers have been working towards this moment since 1967. Now that it's here, our hope is to use this magazine as a way to help this process along at such a critical historical moment. We'll use this platform to convene continuing conversations with communities, thought leaders in industry, key policymakers, and other experts. We'll highlight what works and what can work anew, from equipment to service planning and financing. We'll explore communities' needs from every angle. We'll make sure that important innovations get the publicity they deserve. And we'll showcase how passenger rail can be an economic engine in every community it serves.
Polling ahead of the 2022 midterm elections showed powerfully bipartisan support for serious, sustained passenger-rail investment – 78 percent of Americans back strong rail investment, 66 percent think there should be a National High-Speed Rail plan, 64 percent support a strong Federal investment role in maintaining tracks and trainsets, and 60 percent think we should spend more than $100 billion on passenger rail. After half a century of debate, the U.S. now has the money, the multi-year commitment, and public support to build the national rail network Americans deserve. Now that it's time to get serious about passenger rail, it's also time to get serious about covering passenger rail. And this is what this magazine is all about.
Let's get after it!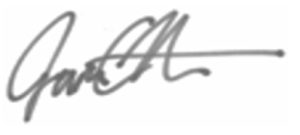 Jim Mathews
President & CEO
Rail Passengers Association/NARP